In Malaysia, Genting Highlands is known as one of the top destination to visit for foreigners and even the locals as you can find all sorts of entertainment and activities to do there. Also, thanks to its cooling weather all year round, the locals will find an excuse to just drive up for a cup of coffee and enjoy the cool breeze. Located just approximately an hour's drive from Kuala Lumpur, getting there is so accessible as you can either choose to drive or take the cable car(Gondola) all the way up. If you are planning to visit Genting anytime soon, here are 6 things we recommend you to do to make your trip a memorable one with your family or friends.
Pick strawberries at Genting Strawberry Leisure Farm
Before heading up to Resorts World Genting (RWG) by either car or the cable car, you can stop by Genting Strawberry Leisure Farm to pick fresh strawberries. Usually, people will stop here either during their journey on the way up to the highland or on their way down leaving for home for its peaceful and beautiful environment. There is also a Lavender Farm and various flowers grown around the area where you can take beautiful photos.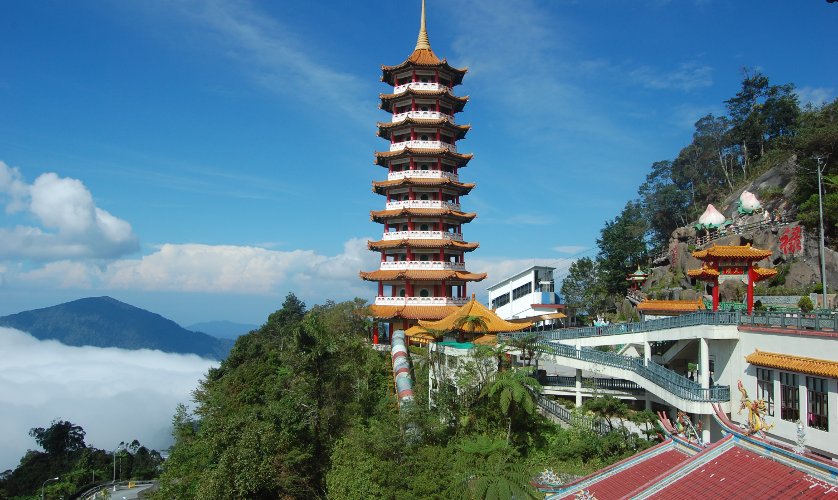 Visit the great Chin Swee Cave Temple
This temple was built in 1976 especially for worshippers to visit the temple and pray to Buddha and Kwan-yin, where their majestic sculpture is placed behind the temple. You can test your stamina and climb the nine-storey pagoda for a spectacular view of the valley. The temple also houses many turtles in a small pond and it is believed that if you release turtles there, you will gain good luck and fortune for yourself.
Discover nature and technology at Fashion Forest
If you are a nature lover and would like to experience the surrounding of a forest with diverse flora and fauna, then Fashion Forest is the place to be. Genting Highland's Fashion Forest is located in Awana's own backyard. However, what makes this place unique is the fact that the forest is wifi-enabled with fairly good coverage at all areas. It is an initiative done by Resorts World Genting and Treks to contemporise the forest by introducing arty, fashionable and modern educational concepts to visitors. So bring your friends and family for a healthy outing of trekking adventure in Fashion Forest and share your memorable experience through social media.
Go on a shopping spree at Genting Premium Outlets
This is another shopping spot to look forward to, especially for brand enthusiasts. Genting Premium Outlet is the second premium outlet in Malaysia and it is always packed with people on weekends and public holidays. With over 150 brands sold there, including Hugo Boss,Coach, Michael Kors, Kate Spade and more, the ongoing sale is definitely worth your time and visit, hence it is a heaven for avid shoppers. This place is made accessible via Awana SkyWay too, so after a long day spent there, don't forget to loosen those tensed muscle of yours at Thai Odyssey…
Take a ride on the Awana SkyWay Cable Car 
The breath-taking ride up the mountain begins at Awana SkyWay Station where you can disembark at two stops to explore the attractions around Resorts World Genting. You can stop by at Chin Swee Station or continue your journey up until SkyAvenue shopping mall. Best part is, when you travel back to Awana SkyWay station after a long day of exploring, you can pamper yourself to a therapeutic Thai healing at Thai Odyssey, located at Lot 3-1, Level 3 Awana SkyWay Station. Treat yourself to any of their authentic Thai massages, from Traditional Thai Massage to even a Traditional Foot Massage. Your day will turn out a great satisfaction!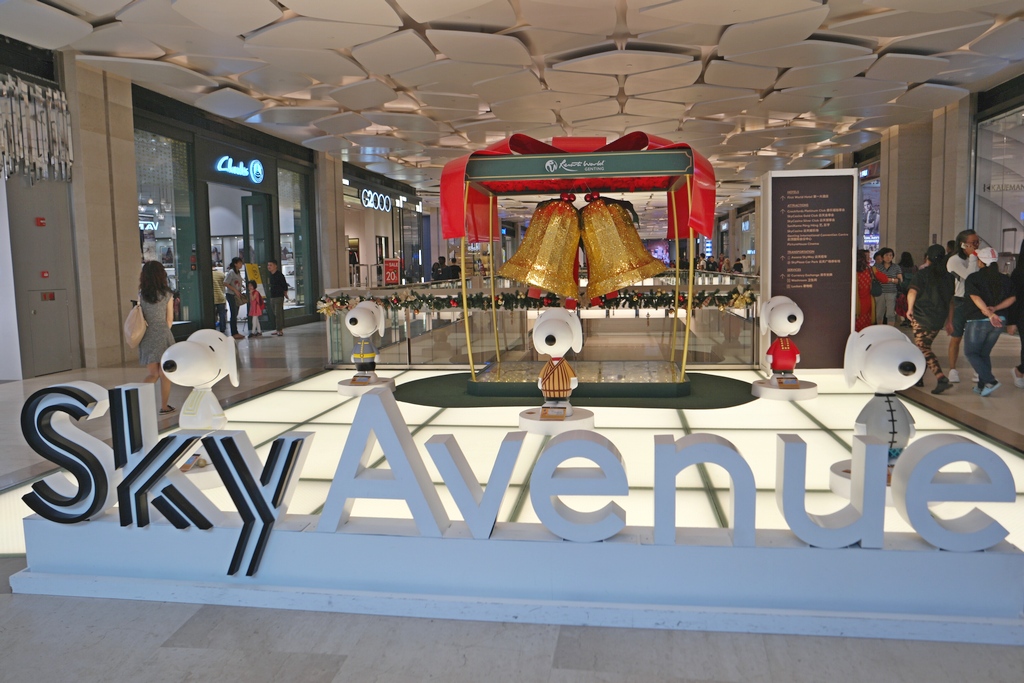 Shop and eat at SkyAvenue Shopping Mall
As mentioned before, this mall is situated at the highest peak of Genting and it is where most of the retail outlets and eateries are located. SkyAvenue Mall also boast a world-class LED display that spreads across an entire atrium within the mall which makes the mall look futuristic. If you are feeling lucky, you can even try your luck at the SkyCasino. SkyAvenue definitely has a variety of entertainment in store for you, not forgetting eating and shopping till you drop.
There you have it, 6 of our recommended activities to do in Genting! Also, another reason for you to come back in the future is the most anticipated theme park in Malaysia, 20th Century Fox World. Currently, the theme park is under construction and is expected to be completed by end of 2018 or early 2019. This upcoming attraction is going to be bigger and better especially for adrenaline junkies as it features over 25 rides and attractions based on 20th Century Fox movies including Planet of the Apes, Alien vs. Predator, Night at the Museum and many more…
As you can see, it is proven that Genting Highlands is a destination for all ages to enjoy, so don't forget to check this list when you are visiting soon!
Reference:
https://www.klnow.com.my/english/sky-casino-genting-highland/
http://www.doseoflife.com/5-exciting-things-resorts-world-genting/