Thinking of staying put this coming Raya holidays? There is no shame of wanting to skip the massive jam as the whole nation makes their annual exodus back to their 'kampung'. Staying at home during holidays can be great too. Just treat it as your much deserved staycation. To help you along with your plans for a 'home holiday', here are some tips on how to create a great staycation you won't forget anytime soon.
Establish Your Ground Rules
First and foremost, lay down your ground rules. It is very easy to slip back to your normal routines when you are in your house. Make it a point to skip doing house chores and no checking your work emails during your staycation. Small rules like these ensure you will have a staycation that isn't bogged down by life's little routines.
Hire House Cleaning Services for Your Chores
The best is to hire cleaning services right before you start your staycation, so you can enjoy a sweet smelling clean house right from the very first day. If you fancy, ask the cleaners to make your bed in that perfect, crisp hotel style. Just make sure you don't start doing the chores yourself as it will beat the purpose. Trust us; it is very tempting to do that especially in your own house.
Add Some Zen to Your Rooms
Decorate your bedrooms and bathrooms to make them worthy of a vacationing family. Zen it up by adding some flowers, scent it up with diffusers and replace your normal toiletries with more indulgent pieces. Thai Odyssey carries a range of Natural Home Spa products that will make your rooms hotel-worthy. Just replace your shampoos with our Acacia Concinna Herbal Shampoo and place a bottle of Aroma Bath Gel in your shower stall. Then, put in a Reed Diffuser in your bedroom and some Eye Pillow Gift Sets on your bed. These will make your rooms instantly feel like the latest additions from a spa.
Pamper Your Senses at a Spa Outlet
No vacations are ever complete without a massage and spa session. The same should apply to your staycation. Book a massage session for yourself and your family at Thai Odyssey. It will be a great way to pamper your body and reset your mind during the holidays. Indulge in a range of authentic Thai massage services such as our Traditional Thai Massage, Thai Aromatherapy Massage or a 1-hour Traditional Foot Massage. All our outlets are open during the Raya holidays, so you can always visit us anytime.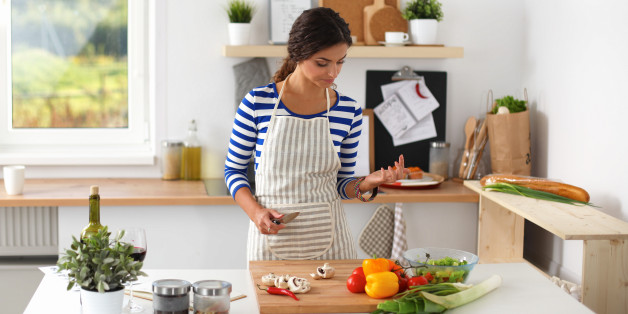 Indulge In Elaborate Cooking or Try a New Cuisine
Go on a grocery spree and buy the most indulgent food and ingredients you have wanted to try. Then, cook up a storm at home and serve yourself an elaborate dinner, complete with candlelight if you fancy. If cooking is not your thing, then choose a restaurant you have been saving up for and indulge away. Better yet, be adventurous and go try a new cuisine, be it Moroccan, Moldovan or Mediterranean. The experience will be akin to you travelling to a new country.
Tour Your Own Town
You may have lived there your whole life but there will always be something new to discover and places where you might not even know existed. So, plan a tour of your own town and treat it as a holiday destination. Visit museums and landmarks and take selfies as you would overseas. Those photos will serve as sweet memories and might even inspire you for a second staycation the next time around!
Hopefully these tips will help you plan a memorable staycation and have you yearning for another one soon. While you go about setting up your staycation, don't forget to have fun and enjoy the process! From all of us at Thai Odyssey, we wish you Selamat Hari Raya Aidilfitri and happy holidays!
References:
https://www.thekitchn.com/10-ways-to-make-a-staycation-your-best-vacation-ever-233899
https://www.thisoldhouse.com/ideas/22-ways-to-turn-your-home-staycation-resort